[waxing]
Wax hair removal is effective not only remove excessive hair but also old skin particles to keep your skin clean and beautiful. By pulling the hair out of the root, growth of new hair slows down. New hair stands come out thinner so there is no ichiness or irritation that comes from shaving. Waxing is a safe way in many epilations. Don't miss this great opportunity to experience Brazilian Wax in NAGOYA!!
*If you are treating hair by yourself, please let the hair grow to about 5mm before waxing.
For Now First Time Brazilian Customers price is

3,900yen
| | | | |
| --- | --- | --- | --- |
| Brazilian | 7,500yen | Navel Area | 2,500yen |
| Bikini Line | 4,500yen | Full Arms | 6,000yen |
| Under Arms | 3,500yen | Half Arms | 3,800yen |
| Neck Area | 3,500yen | Full Legs | 8,000yen |
| Back | 6,300yen | Half Legs | 4,500yen |
| Lower Back | 3,500yen | Eye Brows | 2,500yen |
| Buttocks | 4,200yen | Upper Lip | 1,500yen |
| Chest | 4,200yen | Chin | 1,500yen |
[Threading]
Threading is a Middle Eastern form of hair removal. Threading is an acquired skill & one must lean from a trained professional.It is a fast,precise ,& a relatively painless procedure. Threading is in very high demand in other countries .But not so many esthecians are qualified to provide this service in Japan. Eyebrow Threading is a more presice, less painful form of hair removal. Which allows for better arching and more definded shaping. This method causes less irritation to the skin. While also keeping the shape longer with slower hair growth.
| | |
| --- | --- |
| Eyebrow | 2,500yen |
| Eyebrow & Upper Lip | 3,500yen |
| Eyebrow & Forehead | 3,500yen |
| Upper Lip | 1,500yen |
| Forehead | 1,500yen |
| Chin | 1,500yen+ |
| Full face | 6,500yen |
[Spray Tanning]
The tanning solution is airbrushed onto your skin by a skilled specialist, creating smooth and silky tan. The application is fast and easy. Spray tanning is not a dye. The primary ingredient in the tanning solution works  with the amino acids in the top layer of your skin without damaging your skin.
Spray Tanning (1session)
 Light 7,700yen

Medium11,000yen

Dark 13,200yen

Spray Tanning (2session)
Light 13,200yen  

Medium19,800yen

Dark 24,200yen              
[Eyelash Extensions]
Eyelash Extensions provide you with thicker, longer, luscious and natural looking eyelashes. They are applied one by one directly to your individual eyelashes. Celebrity Beyouce is also one of the biggest fun of Eyelash Extensions.
Eyelash Extensions 

80 extensions   6,500yen 

100 extensions  7,500yen

120 extensions  8,500yen

140 extensions  9500yen

160 extension    10,500yen 

180 extension    11,500yen
[Nude Jewelry]
Nude Jewelry is the world's first BodyDirect Jewelry which is made of 99.99% pure gold foil or pure platinum foil that is set directly on bare skin. The concept of Nudejewelry is fundamentally different from tattoo, which is practices by injecting ink into your skin. NudeJewelry does not damage your skin or cause any pain. You can enjoy its sheer luxury on your skin immediately.
| | |
| --- | --- |
| Gold | 5,000yen |
| Platinum | 8,000yen |
| Bridal Design | 65,000yen~ |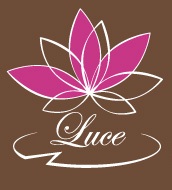 Luce  Salon moved to new location in Yabacho. NewAddress  MORI DIA HESIGHTS 6Floor #605, 3-31- 8  Sakae ,Naka-ku, Nagoyashi. OPEN 11:00~19:00 CLOSED Sunday&Holidays    TEL 052-962-8083   TEL052-684-7970 (NEW) "Reservations Only" If your late or want to cancel your reservation. Please contact us. If you are more than 10 minutes late, your reservation will be canceled or move to a late time.